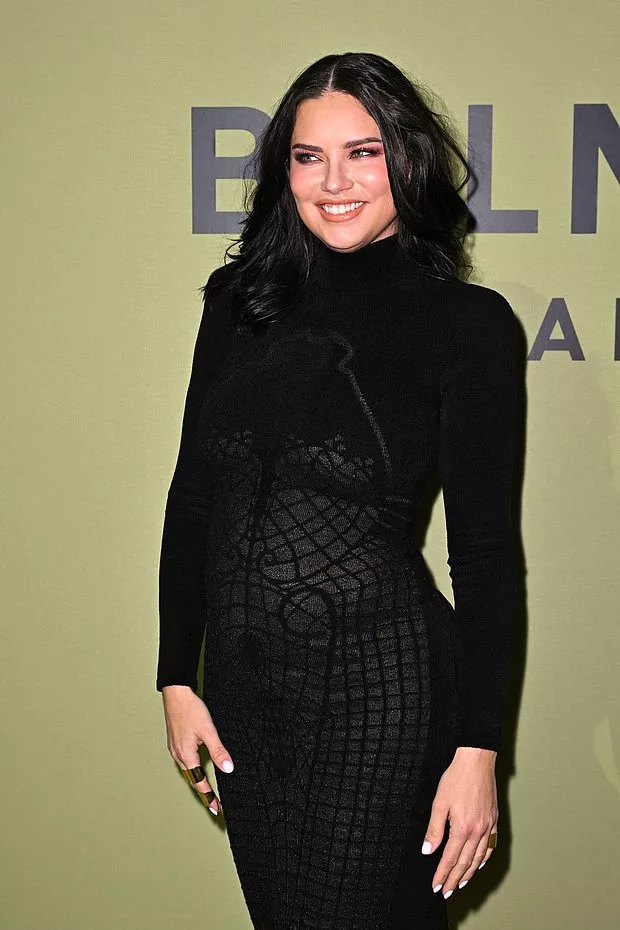 Adriana Lima went to watch the fashion show where Balmain's designer Olivier Rousteing exhibited her new collection.
The 40-year-old Brazilian model attended the Balmain fashion show organized as part of Paris Fashion Week with her lover Andre Lemmers.
Wearing a black dress at the fashion show at Carreaux du Temple in Paris, Lima's growing belly did not go unnoticed.
Lima, who has two children named Valentina (12) and Sienna (9) with her ex-wife Marko Jaric, and is expecting her third child from her union with Andre Lemmers, was the most striking name of the fashion show.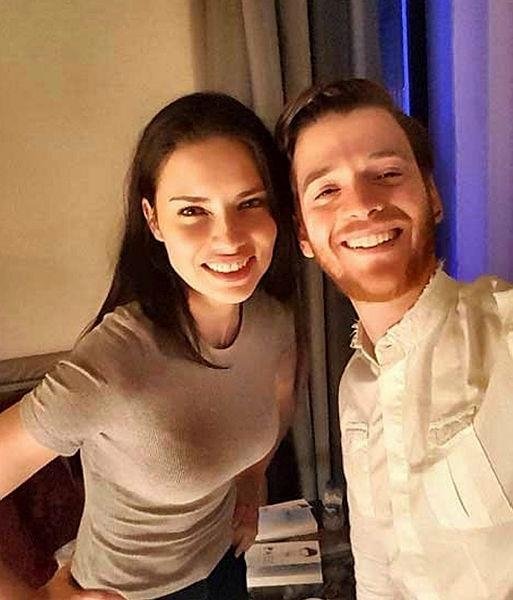 Adriana Lima, who was in love with Metin Hara for a while, started to appear in the press with her new lover after the separation. The famous model, who finally found the love she was looking for, is getting ready to hold her baby in her arms.
The famous model, who posed for pregnancy for the first time, reflected the excitement of motherhood with her pleasant moods.
The 40-year-old beautiful, happy news from her marriage to her ex-wife Marco Jaric, who has two daughters, Valentina and Sienna, announced on her Tiktok account.
Adriana Lima showed the test in her hand without makeup in the video, and the word 'pregnant' was seen in the test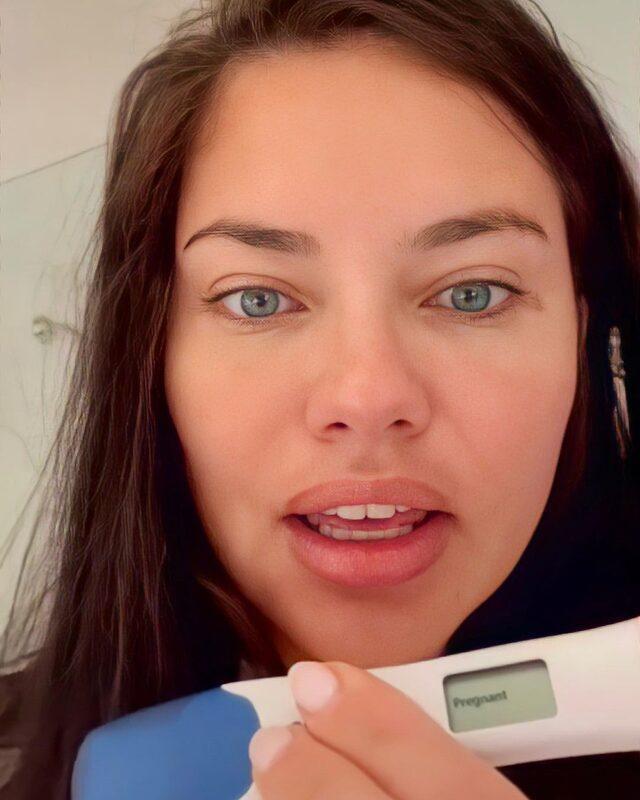 Lima is seen wearing a white bathrobe in the video she shared on her new media. With a pregnancy test in her hand, she went to the bed where her lover Andre Lemmers was sleeping and showed her the result. The surprise on Lemmers' face at the time drew attention.
Adriana lima was on the agenda for a while with Turkish lovers such as Metin Hara and Emir Uyar.
She appeared on the red carpet for the first time with her new lover, producer Andre Lemmers, at the 78th Venice Film Festival in September last year.
It was claimed that Adriana Lima, who attracted attention with the weight she gained in those days, was pregnant. Lima told the news of the baby 5 months after these allegations.
Other Articles