Walnut, which is among the most beneficial foods for human health among nuts, has many benefits. Walnut juice and walnut oil are also good for some health problems.
With the healthy oils and vitamins it contains, it has many benefits from strengthening the immune system to skin health.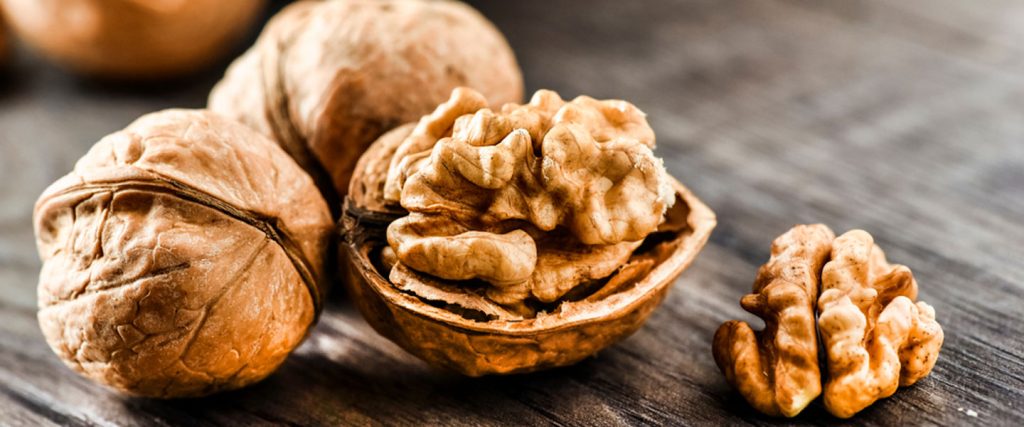 How should walnuts be consumed?
When walnuts are consumed raw or roasted, their protein, fat, calories, fiber and carbohydrate values are almost unchanged. For this reason, walnuts can be consumed individually as a snack or added to salads, meals, breakfast cereals, soups and bakery products, and used as a wonderful flavor element and nutrient store.
How can we consume walnuts?
You can add walnuts by grinding them well into sauces that give flavor to meals and salads.
You can use walnuts in large pieces in your bread and buns.
You can add it to oats or yogurt for snacks.
You can use walnuts as a coating on fish or chicken by crushing them well.
You can increase the nutritional value by adding walnuts to cold sandwiches.
You can flavor pasta with walnuts.
You can fry it lightly in the pan and serve it with meat dishes.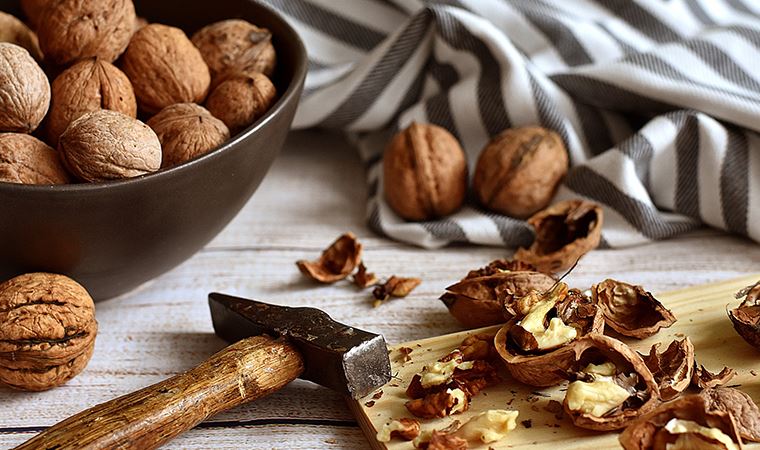 Under Which Conditions Should Walnuts Be Stored?
Walnut, which preserves its freshness for a long time in autumn and winter seasons, should be stored in shell if it is not to be consumed immediately after drying under suitable conditions. It maintains its freshness for a long time when stored in a cool, dry place. If the shell is broken, it should be stored in suitable airtight storage containers in the refrigerator for 6 months and in the freezer for 1 year.
What Should Be Considered While Buying Walnuts?
While purchasing walnuts, the package contents should be carefully checked and it should be ensured that it does not contain any additives. Especially when purchasing roasted walnuts, odor, color and taste should be carefully controlled, and shopping should not be made from untrusted places if possible.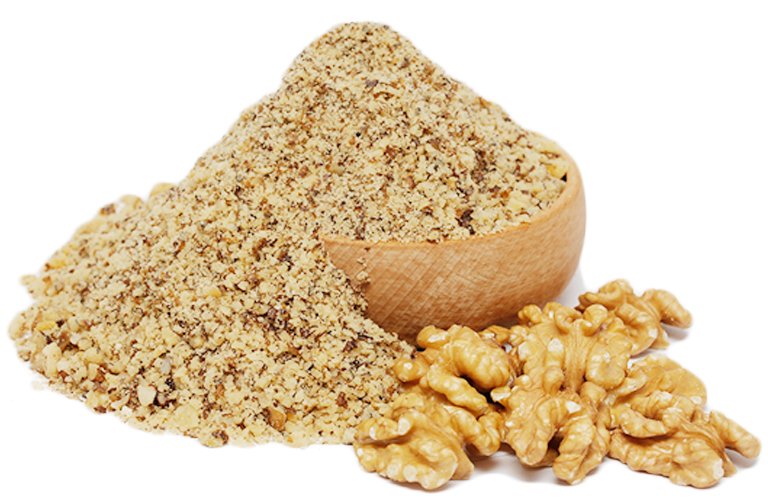 What are the Benefits of Walnuts?
– As it is rich in omega 3, it reduces the risk of cardiovascular diseases.
– Thanks to the fibers it contains, it prolongs the feeling of satiety and thus supports weight control.
– Thanks to the phosphorus in its content, it helps to strengthen the bones and supports bone health.
– As it contains omega 3, selenium and iodine, it improves the working performance of the brain.
– It is recommended against diseases such as early dementia and epilepsy, as it is good for brain health.
– As it is a strong antioxidant, it prevents the increase of oxidants in the body.
– Fights against free radicals, thus preventing damage to cells and tissues.
– It helps to clean the intestines from parasites.
– It is a strong factor against the problem of constipation.
– It helps to lose weight as it provides satiety.
– The bark can be boiled and used to give shine to the hair and whiten the teeth.
Thanks to the minerals and vitamins in it, it adds vitality to the metabolism and supports the immune system.
– It has a reducing effect on inflammation that triggers the formation of Alzheimer's, diabetes and heart diseases.
– Since it increases the amount of melatonin in the blood, it helps to eliminate sleep problems.
– It keeps the cells alive as it traps free radicals and helps the skin to look younger.
Thanks to regular walnut consumption, the probability of developing cardiovascular diseases can be reduced up to 40%.
– Supports those who want to have children by increasing sperm quality.
Do Walnuts Make You Gain Weight?
Walnut is a food source that makes you lose weight, not gain weight, due to its components and giving a feeling of satiety. However, at this point, the walnut consumed during the day should be in the right amount. For this, those who want to lose weight should consume a maximum of 1 handful of walnuts per day.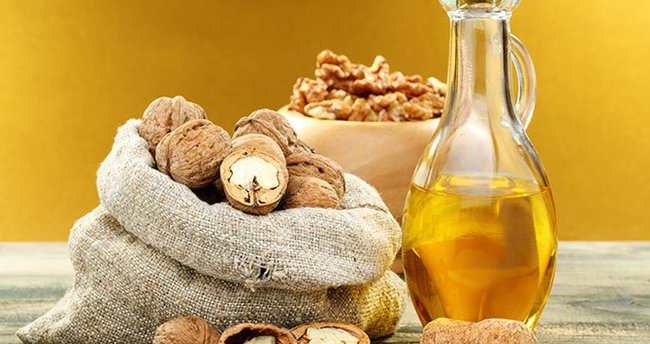 In What Way Is Walnut Consumed?
Walnuts, which are consumed in 1 handful per day, have an effect that supports body health. In this context, walnuts extracted from the shell can be consumed as a snack alongside the fruits. Apart from that, it can be added to some cold appetizers or salads. Apart from all these, the shell of the walnut can also be used for different purposes. Accordingly, walnut shells boiled in water can be used to support hair and dental health.
Other Articles