Selection by Body Type
You don't have to have perfect body measurements to be a beautiful bride. When choosing a wedding dress model, just choose according to your body type. It is very easy to do this. Because in total there are already 4 main body types. After learning which one is yours and choosing one of the suitable models, there is no reason why your wedding dress should not look good!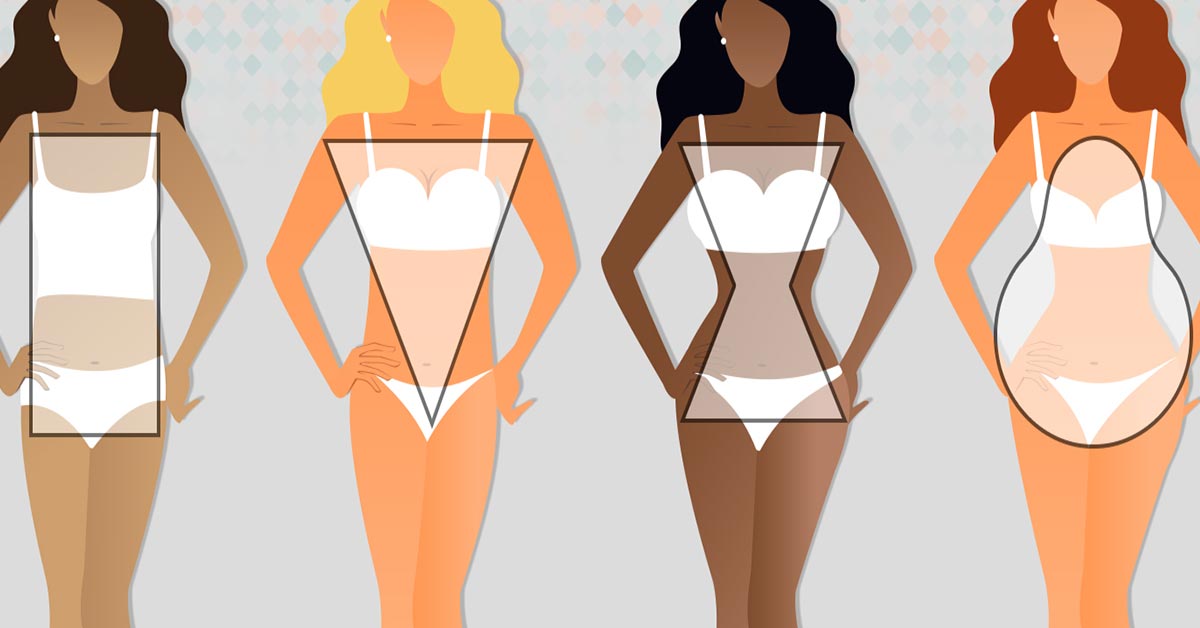 Hourglass Body Type: If you are slim and your bust measurement and hip measurement are almost the same, you have an hourglass body type. If you have this hourglass-like body type, almost all models suit you, but if you want to reveal your perfect physique, the most suitable wedding dress model will be trumpet .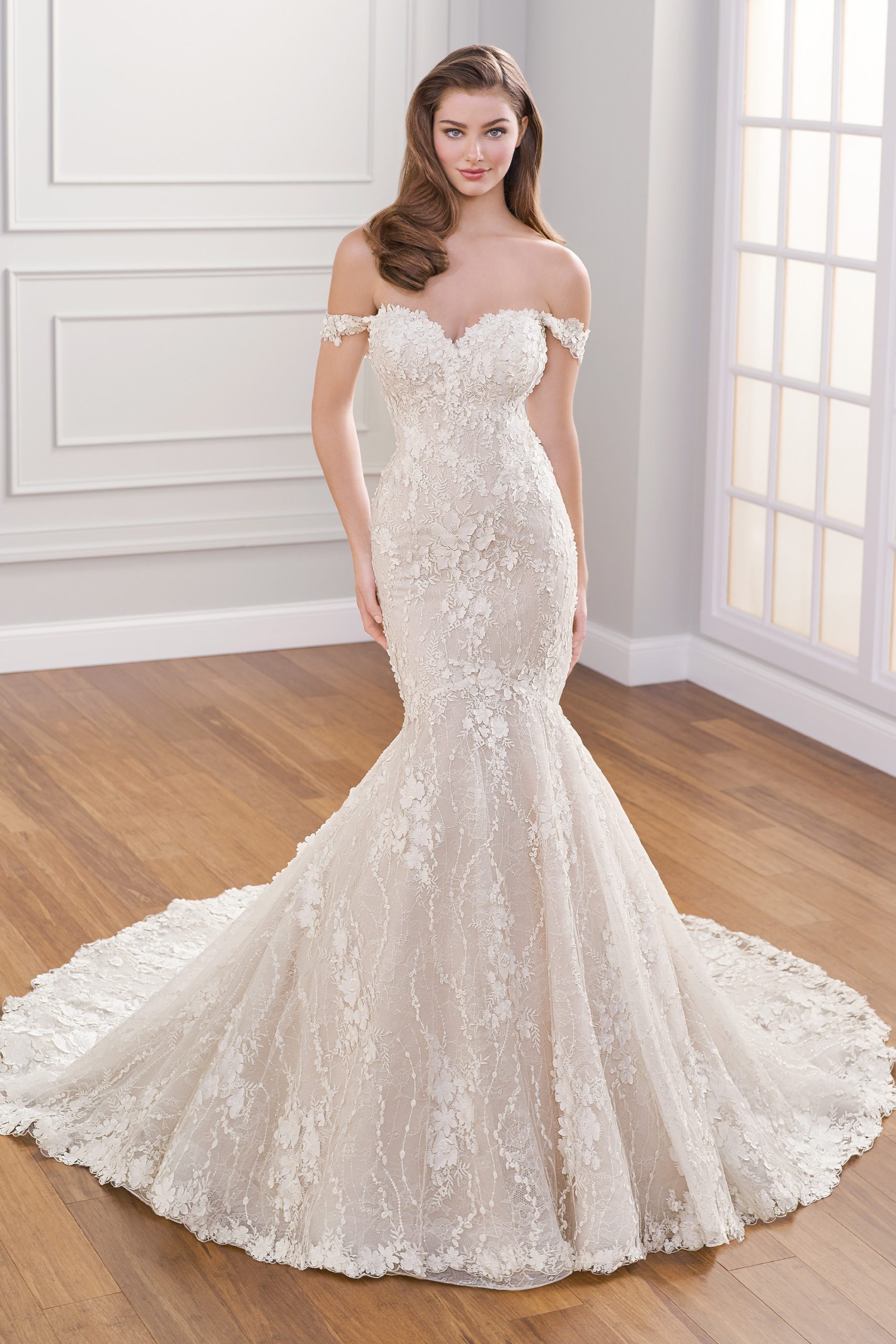 Pear Body Type: It is the body type in which the hip part is wider than the upper part of the body. A-cut wedding dresses look very nice on brides with pear body type.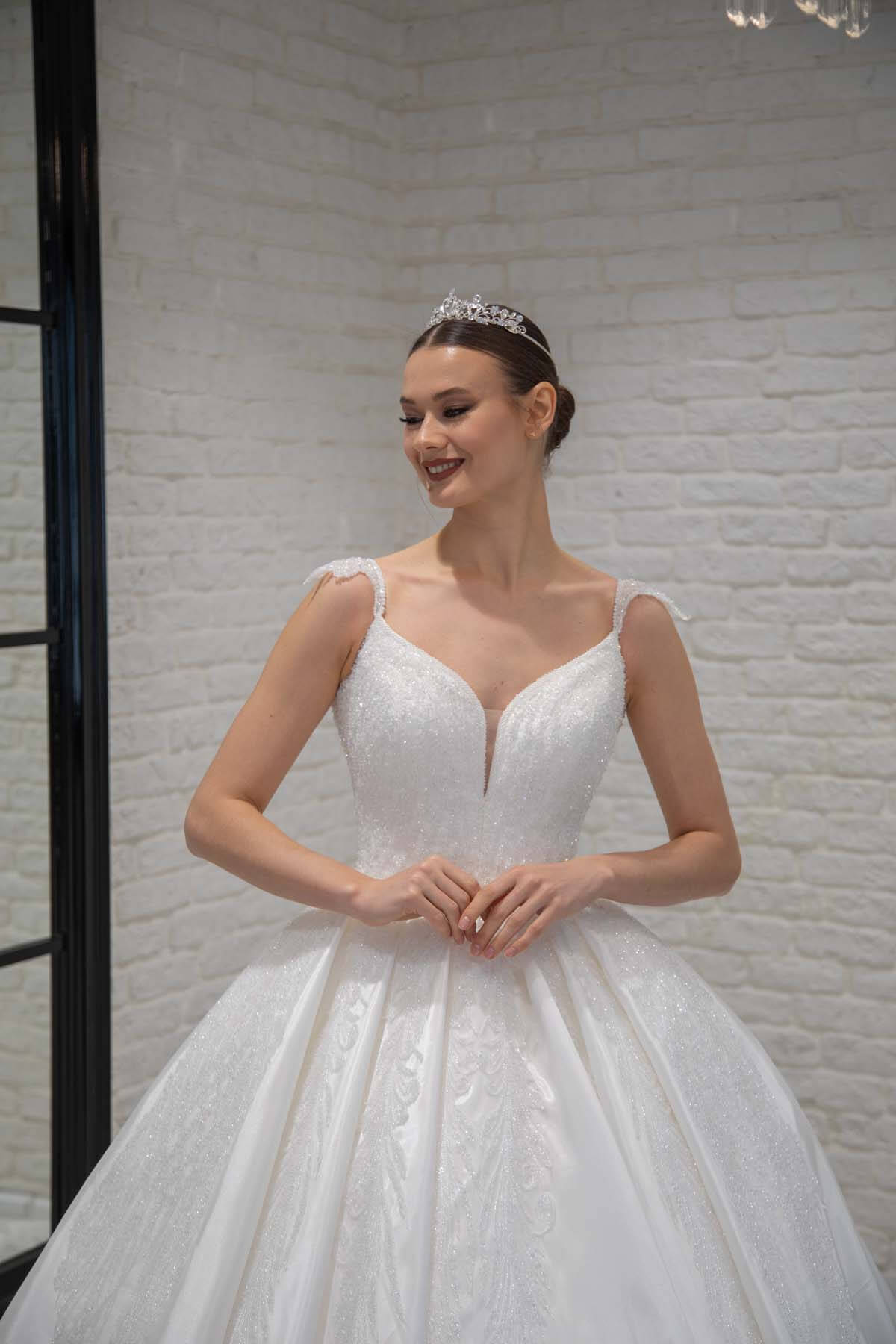 Apple Body Type: If you have a thick waist and flat hips, your body is apple body type. Brides with apple body type can shift attention to their legs or breasts with low-cut models. Contrary to popular belief, V-neck bridal gowns are very suitable for this body type.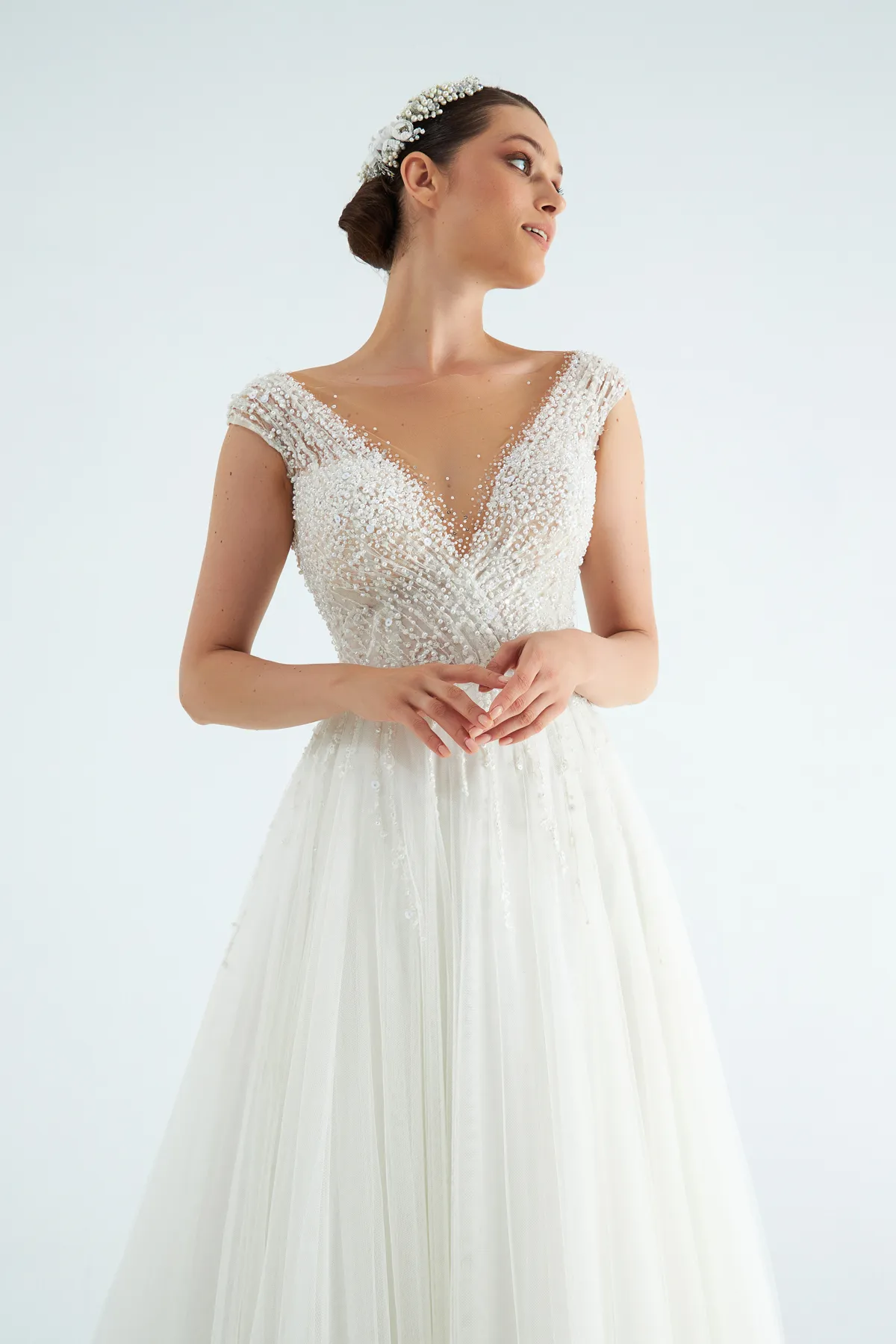 Rectangular Body Type: If you have broad and athletic shoulders, narrow hips, and small breasts, your body type is rectangular. The most ideal wedding dress model for brides with a rectangular body type is straight cut wedding dresses and strapless or halter neck models that will reveal the beauty of their shoulders.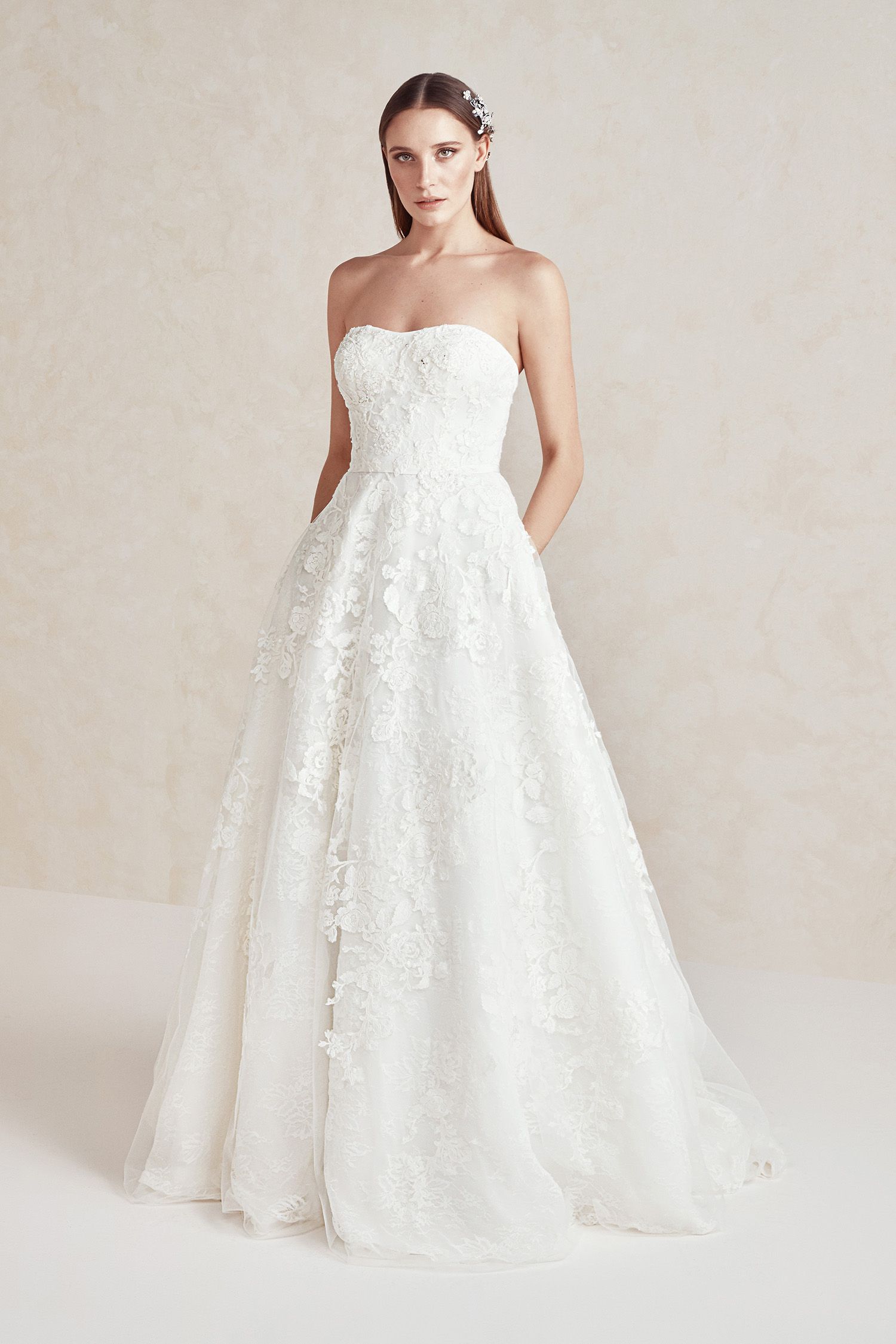 Ready-made Model or Custom Made?
When making this choice, you should pay attention to how much time is left for your wedding. If there is a short time, it will be more logical in terms of time to choose a ready-made wedding dress. If you can't find a ready-made wedding dress suitable for your body and you have enough time to have it sewn, then you can have your wedding dress custom made. However, keep in mind that this is a slightly more costly method.
You Should Pay Attention to the Season
The season of your wedding is one of the important factors in your choice of wedding dress.
If you are going to have a wedding in the spring; you can choose a thin fabric wedding dress model with more flying skirts and floral guipures.
If you are going to have a wedding in the summer season; You can choose your preference for low-cut wedding dresses where tulle is used more intensely.
For autumn brides; Bridal gowns in off-white tones with predominantly lace details are ideal.
Even if you are planning to have a wedding in winter; Models using satin fabric, more flamboyant and decorated with stones will look very nice.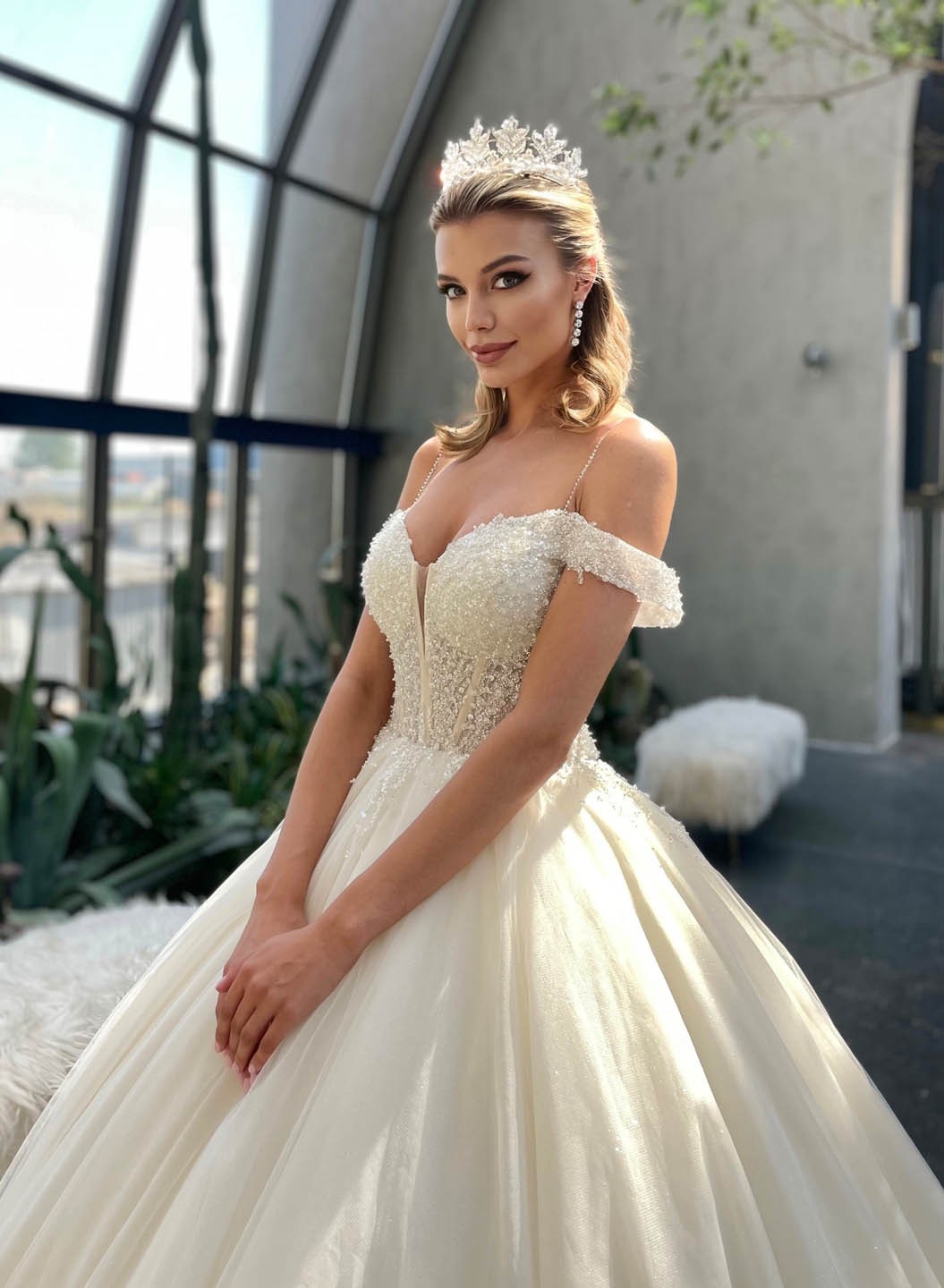 Stay in Control
Don't forget to sit down while trying on a particular model at the bridal shop or during subsequent alterations. You probably don't want to be in for any surprises as you will spend at least part of your wedding day sitting down.
If the color, shape or any other detail of the wedding dress doesn't make you feel good, you can't change your size to solve it. In other words, the wedding dress should change to fit your body perfectly, not the other way around. Don't let the wedding industry complex get you down.
Don't Choose Based on Others' Opinion
When choosing a wedding dress, you chose a small group that you trust, but that doesn't always mean they're right. While you may trust their tastes and opinions, remember that they are only there to help you, not to make decisions for you. Therefore, always keep your own ideas on top and do not depend on the opinions of your friends. Get everyone's opinion when choosing a wedding dress, but only choose the one you feel comfortable with. You will walk in that wedding dress, remember…
Other Articles